December 22, 2021
Bonadelle Neighborhood's Holiday Tips 101: Weatherproofing Your Outdoor Decorations
Posted by Bonadelle Neighborhoods
With winter storms hitting the Central Valley earlier than most years, weatherproofing your outdoor holiday decorations this year is a definite must. Not only will weatherproofing preserve your decorations so you can enjoy them longer, but it will also prevent any damage to your home and yard. With just three easy steps, your outdoor decorations will be prepared for the next storm that is quickly approaching the Valley!
Spray Layers of Scotchgard
Although most outdoor decorations are already waterproof, using Scotchgard on your decorations will make it easier for them to handle the damp conditions. PLUS, almost anything can be sprayed with Scotchgard, and this will help make your decorations last longer. With all the rain and fog the Valley has been getting this December, this step is necessary!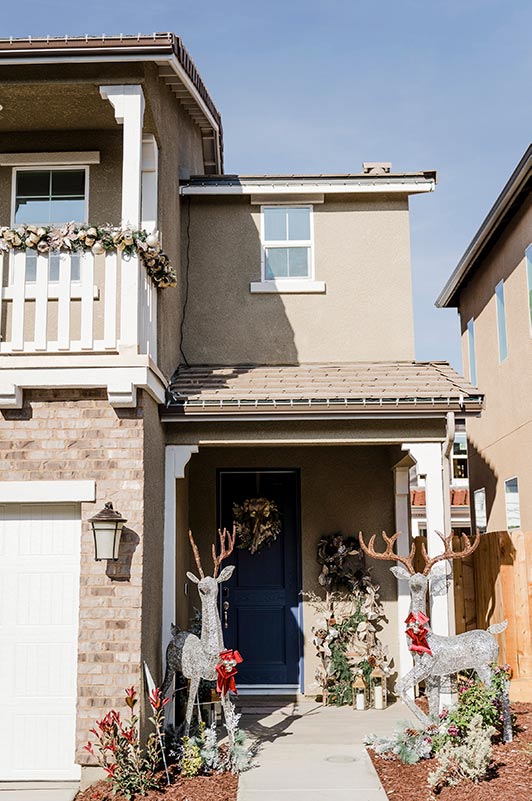 Anchor Down Your Decorations
No one wants their Frosty the Snowman blowing into their neighbor's yard or the street. To prevent this from happening, make sure your decorations are deep into the ground. Anchoring your decorations down like this will help them better withstand windy conditions and protect your yard from any damage.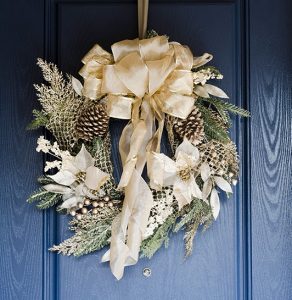 Secure Your Wreath
Nothing is more inviting than a Christmas wreath on a front door hanging over a welcome mat. However, door wreaths can cause major damage to the door's paint job if they are not hung correctly. Make sure your wreath is secured on all sides so that it won't blow in the wind or move when the door shuts.