August 13, 2020
Meet the Team: John Bonadelle, President
Posted by Bonadelle Neighborhoods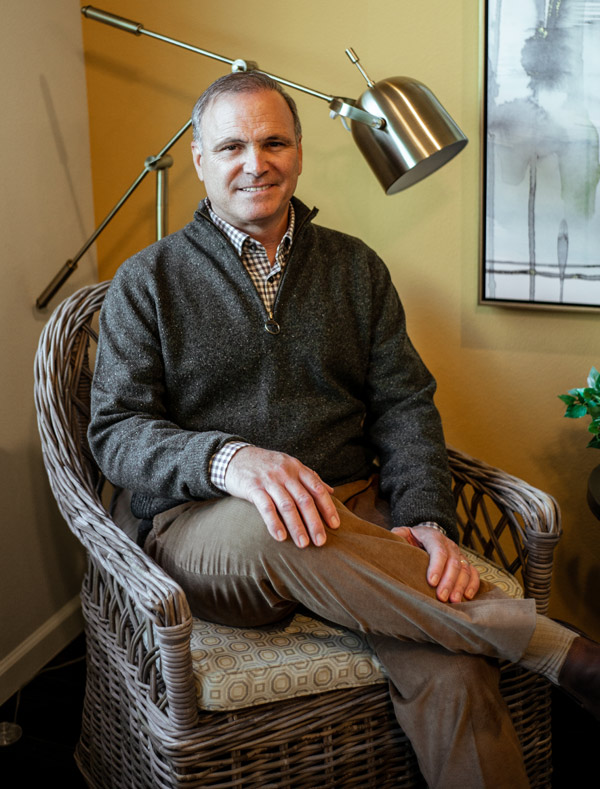 John Bonadelle has been involved in the homebuilding industry since the young age of 12. It was in grade school when Bonadelle's father, John Bonadelle Sr, began showing him how to properly build a quality home for residents of the Valley. Unlike most children who spend their summers by the pool, Bonadelle spent his out on the construction site swinging a hammer and picking up construction debris. Bonadelle admits his summers were not the most glamorous, but he attributes his understanding of basic construction and his strong rapport with the men at the sites, some of whom are still with Bonadelle Neighborhoods today, to those hot summer days.
Bonadelle eventually made his way from the construction site to the sales office after having graduated from the University of Southern California. It was from his years spent in the sales office and being mentored by his father, who was president of the company at the time, that he began to truly understand every aspect of the business.
Now, 34 years later and filled with new experiences, more knowledge, and having built thousands of homes, we sat down with the Bonadelle Neighborhoods President to discuss his perspectives on the industry and his company.
Q: What do you love most about being a part of the homebuilding industry?
Bonadelle: "I have two favorite parts of this job. I really enjoy watching a project that you once saw as a cow pasture turned into a neighborhood. I like seeing the construction and something being produced that was really nothing before we got there, but we turned it into a valuable neighborhood of homes where families will live for decades. The second part of the job that I really like is the sales part. I really enjoyed being in the sales office making a sale, watching the home get completed, and handing the customer their keys."
Q: How do you see your role as president?
Bonadelle: "My role is to continue the 75 years of tradition of building communities in the San Joaquin Valley. I take a lot of pride in it and I'm looking forward to the next generation of our family continuing our success in the Valley like the generation before us."
Q: Why buy a Bonadelle Neighborhoods home?
Bonadelle: "I think someone should buy a Bonadelle because of our local roots, our local contributions to the community, and our personal management of the company that goes above and beyond a service that they would get from other builders."
Bonadelle's future plans include acting as a mentor for his children in the same way his father did for him and continuing to build valuable homes for families to enjoy for generations to come.