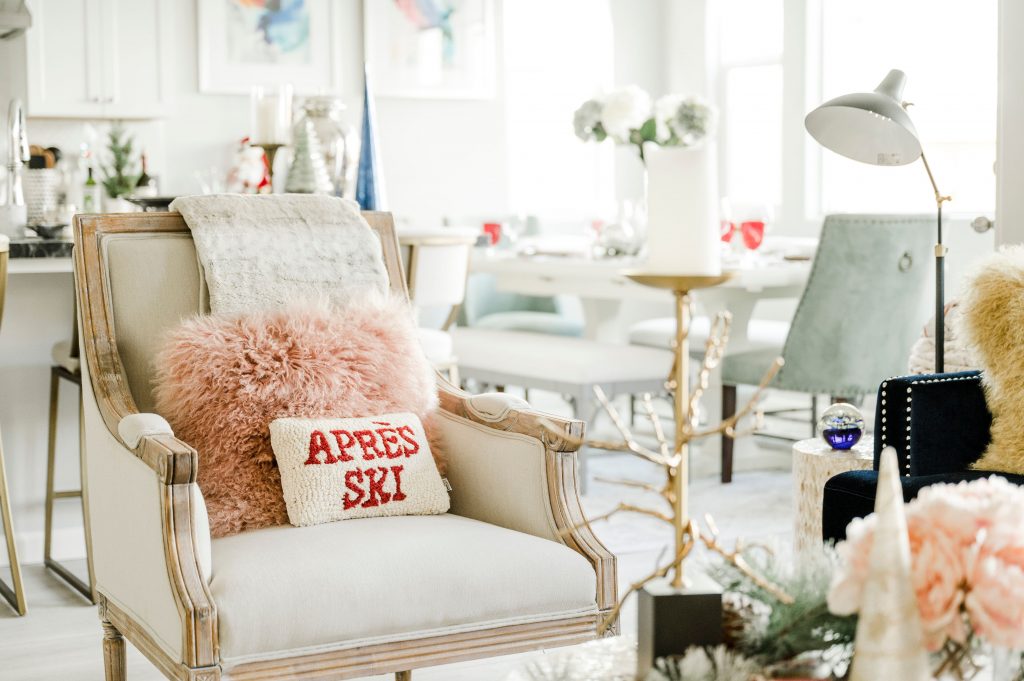 December 20, 2021
Bonadelle Neighborhoods Holiday Tips 101: Decorating a Cozy and Festive Home
Posted by Bonadelle Neighborhoods
There is nothing better than coming back to a warm and cozy home during the cold winter months. However, sometimes adding your holiday décor can make your home feel more like a Christmas window display than anything else. To help find a balance between cozy and festive, the Bonadelle Neighborhoods team went straight to the expert, Susan Vang-Xiong from Circle of Events. Keep reading to hear what she had to say on decorating a cozy home for the holidays!
Accent Your Chairs with a Warm Throw Blanket
Do you already have a throw blanket draped over the accent chair in your living room? If you do, simply swap it out with a warmer holiday-themed throw. If your chair doesn't already have a throw, you'll find that this addition instantly warms up the feel of the room. Not only does this décor look good, but it also "makes for a perfect pairing to a late-night Christmas movie with hot chocolate!" said Vang-Xiong
Don't Pack Up Your Everyday Pillows
Rather than getting rid of the pillows already on your couch, incorporate Christmas pillows with them. Adding decorative pillows throughout your home mixed in with your everyday pillows brings the "festive feeling of Christmas time in every room," said Vang-Xiong.
Utilize Your Counter Space
Large kitchen islands and countertops come standard with a Bonadelle Neighborhoods home – use this space to showcase your decorations! Vang-Xiong recommends placing your porcelains collected over the years, or other family heirlooms, on your countertops for display. Silk florals and Christmas bows are also festive decorations that can be used for this space.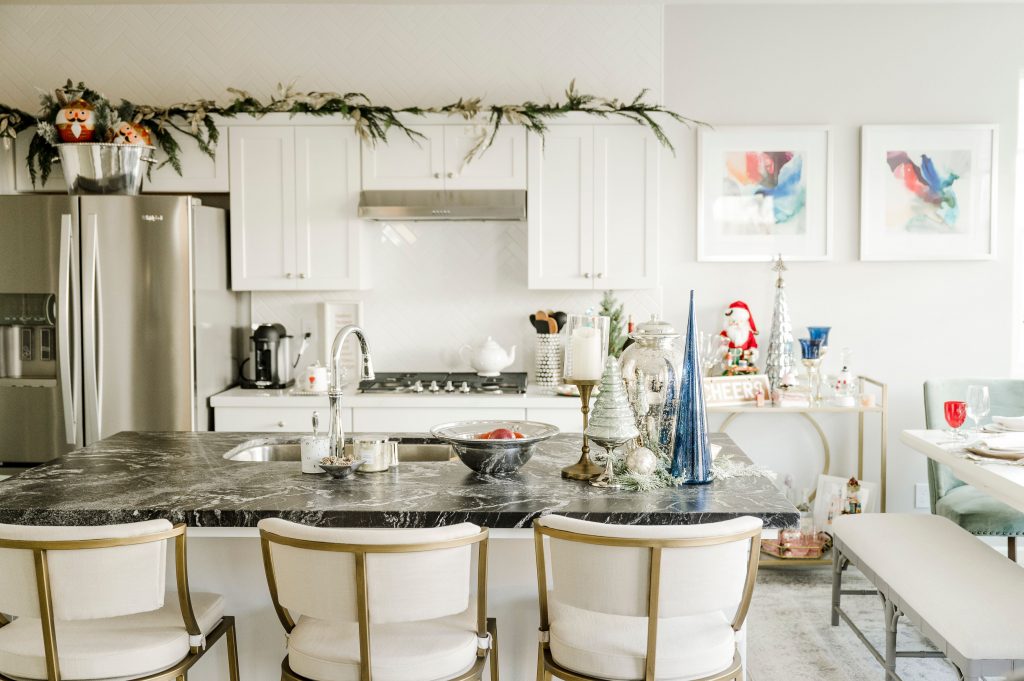 Don't Skip Out on Decorating the Kitchen
The kitchen is usually the busiest room in the house, especially during the holidays. From baking Christmas cookies to preparing family dinners and mixing up holiday cocktails, much of your every day is spent in the kitchen. It is important to carry your Christmas decorations into the kitchen to both enjoy the beauty of them and tie in the decorations of your home.
Decorate Going Up
It is just as important to decorate your upper cabinets as it is anywhere else in your home because this instantly gives your house an elevated and full look. Wondering what exactly to put up there? "Simply add a pine garland or incorporate one of your favorite seasonal silk florals," adds Vang Xiong. It's as simple as that!