September 22, 2020
Meet the Team: Dean Pryor, Chief Financial Advisor
Posted by Bonadelle Neighborhoods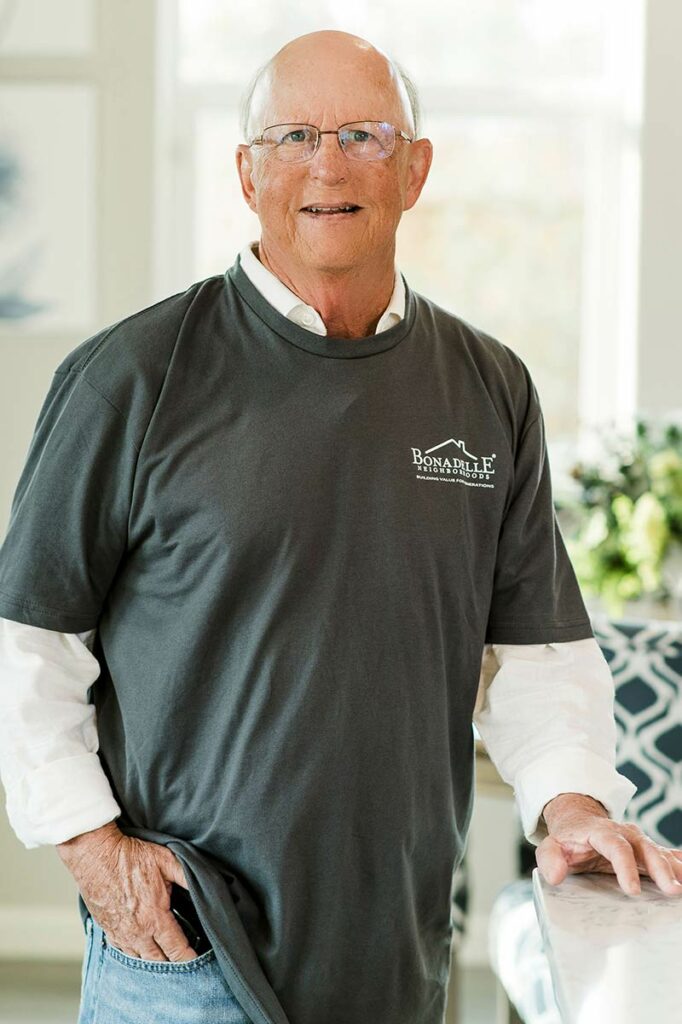 Over 40 years ago, a young professional with a background in finance and a degree from California State University, Fresno applied for a job at John Bonadelle Sr.'s (JB) company, Trend Homes. Dean Pryor got the job and immediately earned the position as the number two man to JB, who mentored him daily. This would be the start of a strong business relationship between Dean Pryor, and the entire Bonadelle family. When John Bonadelle joined the company a few years later it was the perfect team – JB led as President, Pryor worked as Chief Financial Officer, and Bonadelle was Vice President. Together the team built hundreds of houses and played a paramount role in building out the Central Valley.
Today Pryor still holds the CFO position at Bonadelle Neighborhoods, manages the accounting department, and acts as the Sales Administrator where he reviews and approves every sales contract for the homeowners. He is also the managing partner and broker of Premier Mortgage. Over the years Pryor has had the unique experience of watching the generations of Bonadelle family members grow up and establish themselves as young professionals in the homebuilding industry. He has even had the opportunity to watch his own son, Tyler join the Bonadelle Neighborhoods team. Pryor is an invaluable asset to the company and a wonderful mentor to the younger generations.
Q: At this point you have now worked with 3 generations of the Bonadelle family. What has it been like for you seeing that transition?
Pryor: "When I started with John Sr. in 1979 I was 26 years old. I had a financial background but zero construction knowledge. He put me in as the number two man in the company and was very patient as he taught me the business. He had an amazing work ethic and a brilliant business mind. John Jr. came aboard, and it was my job to pass on what I had learned to him. He has been great to work with. He has taken the very best parts of John Sr. and made the company even better. We've worked together for many years and we think alike. John number three came a few years ago and he's the smartest of all of us. The company is in great hands with John, Bianca and I'm sure Mia to follow."
Q: What are some of the most important things you have learned about this industry over the years?
Pryor: "Stay consistent. Treat others with respect. There will be good times and bad times and you just keep working hard with the goal in mind. Build a quality home at the best price you can."
Q: What about this company has made you want to stay with it for so long?
Pryor: "I work with GREAT people! A few I hired and they've been with the company 25 + years. The Bonadelle family has always treated me as part of the family. We all share the same goals."
Q: Why do you recommend buying a Bonadelle Neighborhoods home over another builder?
Pryor: "We work hard to build a home that our homebuyers would be proud to show off and we are local. Our homes have never been better than they are right now. We stand behind our homes and we will be here when you need us."