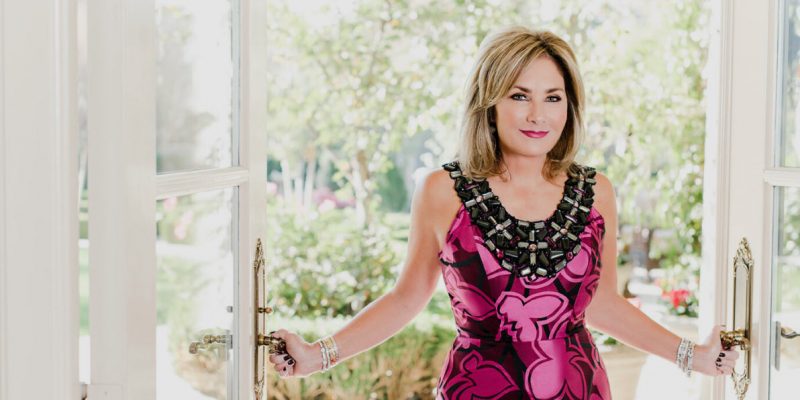 August 25, 2020
Meet the Team: Lisa Bonadelle, Vice President
Posted by Bonadelle Neighborhoods
Lisa Bonadelle didn't start her career in the homebuilding industry. After having received her MBA from Cal State University Fresno she worked as the Director of Marketing and Fundraising for the American Cancer Society. Over the last several years of working as the Director of Marketing for Bonadelle Neighborhoods, Bonadelle has been able to apply lessons learned from fundraising and working for a nonprofit to the homebuilding industry. This has allowed Bonadelle Neighborhoods to have a marketing perspective that is both authentic and valuable.
When Bonadelle isn't deciding on the next campaign slogan or advertisement to run, she is acting as the company's Interior Designer. With a love for both fashion and art, Bonadelle combines the two to create a beautiful living space for families to enjoy for generations to come. The accented walls, perfectly fluffed pillows, and vibrant art pieces are just a few things customers will find when walking through any Bonadelle Neighborhoods model home.
In addition to decorating and designing model homes that families can picture as their own 'home sweet home', Bonadelle also works closely with the home service department. She is truly there from the start to finish of a homeowner's experience with the company. Continue reading on to learn more about how Bonadelle juggles her long 'to-do lists' at work and special tips on how to make a Bonadelle home a representation of you and your own family.
Q: You have a lot of roles within this company, do you have a favorite position and if so, why?
Bonadelle: I appreciate all of the departments in our company as each is essential to making Bonadelle Neighborhoods unique and special. I spend a lot of my time working on marketing and promoting the Bonadelle Neighborhoods brand as well as protecting it through our home service department.
Q: How do you begin decorating a model home?
Amador: "Helping homeowners ease into their homes and providing them with the tools needed. I also enjoy seeing the homeowner's excitement when they do their orientation."
Q: What do you think is the most important thing for homeowners to know regarding their home warranty?
Bonadelle: I immediately determine a design style for each model based upon the demographics of the community that we are building as well as current design trends. I then meet with our wonderful design consultant, Amanda Cooley, at Builder's Flooring and make paint color, countertop and flooring selections. This allows us to choose a color scheme and theme to keep throughout the home.
Q: Do you have any decorating tips for people furnishing their homes?
Bonadelle: Find an item, whether art for your wall or a fantastic bedspread, that you absolutely love and use that as your inspiration for color, style, etc. Once you find something you truly love it is easy to find furniture and accessories that will work with it. Before you know it your home is a true reflection of you and your family.
Q: What sets Bonadelle Neighborhoods apart from other builders?
Bonadelle: At Bonadelle Neighborhoods, we truly do our best to build quality neighborhoods that families will enjoy, feel safe in, and be proud of for generations. Since we are a local,  family-owned company, we can closely monitor the development of a community and the homes built in them. We have a pulse on what our homeowners view as important in a home and we do our very best to provide it. We are also surrounded by employees and trade partners who have been with our company for years and who share our commitment to building value for generations.