November 3, 2020
Meet the team: Mary Amador and Jasmine Paredes, Home Service Department
Posted by Bonadelle Neighborhoods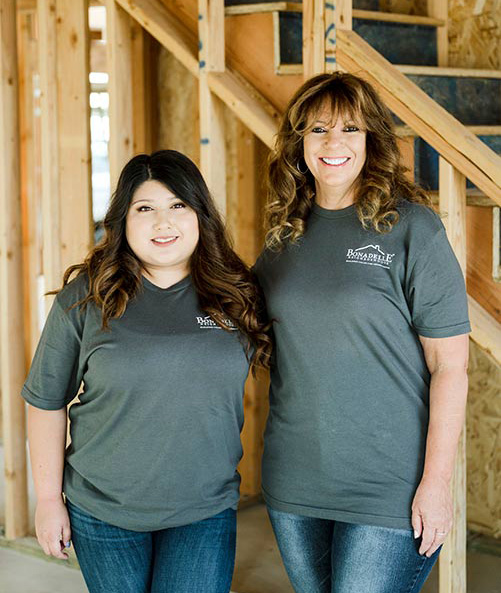 At Bonadelle Neighborhoods, we take pride in both building houses and relationships that will last for generations to come. This relationship begins from your first encounter with a sales team member and continues long after you receive your keys through our home service/warranty department.
Mary Amador, who has worked for Bonadelle Neighborhoods for 17 years and leads the warranty department, is assisted by scheduling coordinator, Jasmine Parades. With Amador's extensive experience working with thousands of new homeowners to ensure quality that will last for generations and Parades commitment to customer satisfaction our service team ensures that your new home is well protected. Our warranty team paired with trade partners who Bonadelle Neighborhoods has trusted for several years, or even decades for some, helps fulfill Bonadelle Neighborhoods commitment to both value and service.
Interview with Mary Amador:
Q: What about the company has made you want to stay working here for so many years?
Amador: "The dedication Bonadelle Neighborhoods has to our homeowners to provide a quality home."
Q: What do you find to be the most rewarding aspect of your role?
Amador: "Helping homeowners ease into their homes and providing them with the tools needed. I also enjoy seeing the homeowner's excitement when they do their orientation."
Q: What do you think is the most important thing for homeowners to know regarding their home warranty?
Amador: "That Bonadelle stands behind their warranty and has confidence in their trades partners."
Q: What is the most often asked question you receive from homeowners?
Amador: "'When do I get my keys?!' More seriously though, they will ask about the function of the home and how to troubleshoot some problems they may be having."
Interview with Jasmine Parades:
Q: What led you to the home warranty department?
Paredes: "I come from a work background of customer relations and I felt that being a part of the home warranty department would be a great fit for me. I've always enjoyed helping and engaging with homebuyers. It's nice to see how excited they are to enjoy their new home."
Q: What advantages do you think being a local homebuilder has in regard to warranty for homeowners?
Paredes: "Purchasing a home with a local builder has its advantages regarding home warranty because you get to continue to build a relationship with the builder outside of the Welcome Centers. You are not forgotten about after receiving your keys. Bonadelle Neighborhoods really strives to be there every step of the way from beginning to end."
Q: What do you think is the most important thing for homeowners to know regarding their home warranty?
Paredes: "Communication is key. As we form a relationship working together, we become a team of our own."